******¡Lo Despidieron!******
CESAR ARMANDO ARVELO SANTOS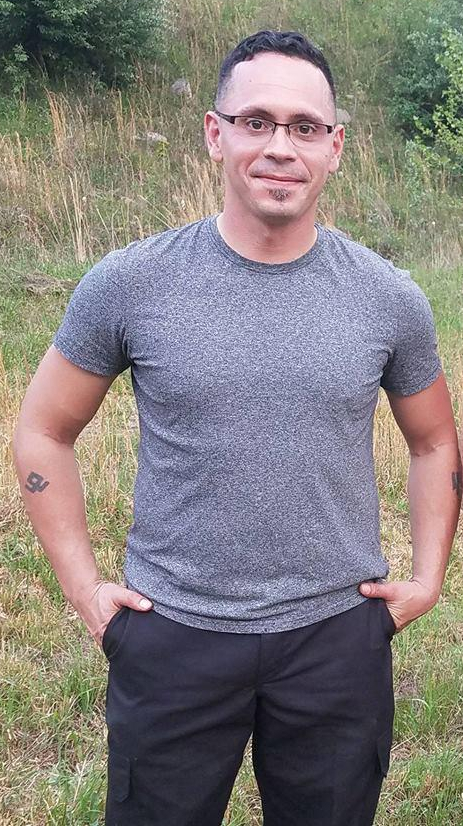 Alias: Cesar Adolfo, Cesar Hess, Commander Cesar A.
Apariencia física: 5'6", 170 lbs, pelo negro, ojos marrones, tatuajes pequeños en sus brazos, tatuaje de la runa Othalo en su brazo derecho.
Fecha de Nacimiento: 31/Marzo/1981
Novia: Carrie Lynn Pierce
Dirección: 300 Falling Leaf Lane, Apt 316, Asheville, NC 28803 Mapa
Teléfono: 336-687-2753
Vehículo: Camioneta blanca con caseta, Chevy Silverado de los años 2000, con sticker de "Radical Agenda" (un programa neo-Nazi) en la parte de atrás.
Vivía antes en: Miami, FL; Monagas, Venezuela; Flushing, NY; Colorado Springs, CO; Fort Bragg, NC. Veterano de U.S. Army Airborne Infantry
---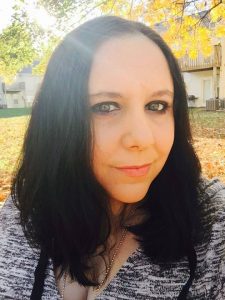 CARRIE LYNN PIERCE
Alias: Carrie Lynne
Edad: 38 años
Apariencia física: blanca, 5'3″ de altura, 250 lbs (aprox), pelo oscuro teñido, ojos azules/verdes.
Dirección: 300 Falling Leaf Lane, Apt 316, Asheville, NC 28803
Vehículo: Chevrolet Cobalt negro, de los años 2000, sedan de 4 puertas
Antes vivía en Yorktown, VA. Veterana de U.S. Air Force
Empleo: tiene su propia empresa de candelas, "Carrie Lynn's Candles," (https://www.etsy.com/shop/CarrieLynnsCandles) y médium/lecturas de tarot en keen.com
---
Carrie no solamente acepta la ideología fascista de Cesar, sino los dos participan en actividades Neo-Nazi: entre asistir manifestaciones racistas antes del 12 de Agosto 2017 en Charlottesville y chatear con amigos Neo-Nazi en el internet. Más encima, Carrie se burla de sus clientes de Tarot en su página de Facebook. Le presentamos a Cesar Armando Arvelo Santo, residente de Asheville y miembro del grupo Neo-Nazi Traditionalist Workers Party (TWP). Desde hace varios años, Cesar Arvelo Santos es activo en grupos Nacionalsocialistas y pro-Supremacía Blanca, incluso grupos Ku Klux Klan, todas las organizaciones afiliadas con Nationalist Front (NF), y el ya disuelto Traditionalist Workers Party (TWP). Desde hace unos años Cesar está viviendo en Asheville, pero debido a varios alias y mantener un bajo perfil, ha evitado atencíon. Ultimamente, Cesar fue el "coordinador de la logística" para "Unite the Right," una manifestación racista en Charlottesville, VA en Agosto 2017. Cesar también fue Region 2 Commander de Traditionalist Workers Party (TWP), lo cuál quiere decir que él supervisaba a la membresía de TWP a lo largo de varios estados en el sur.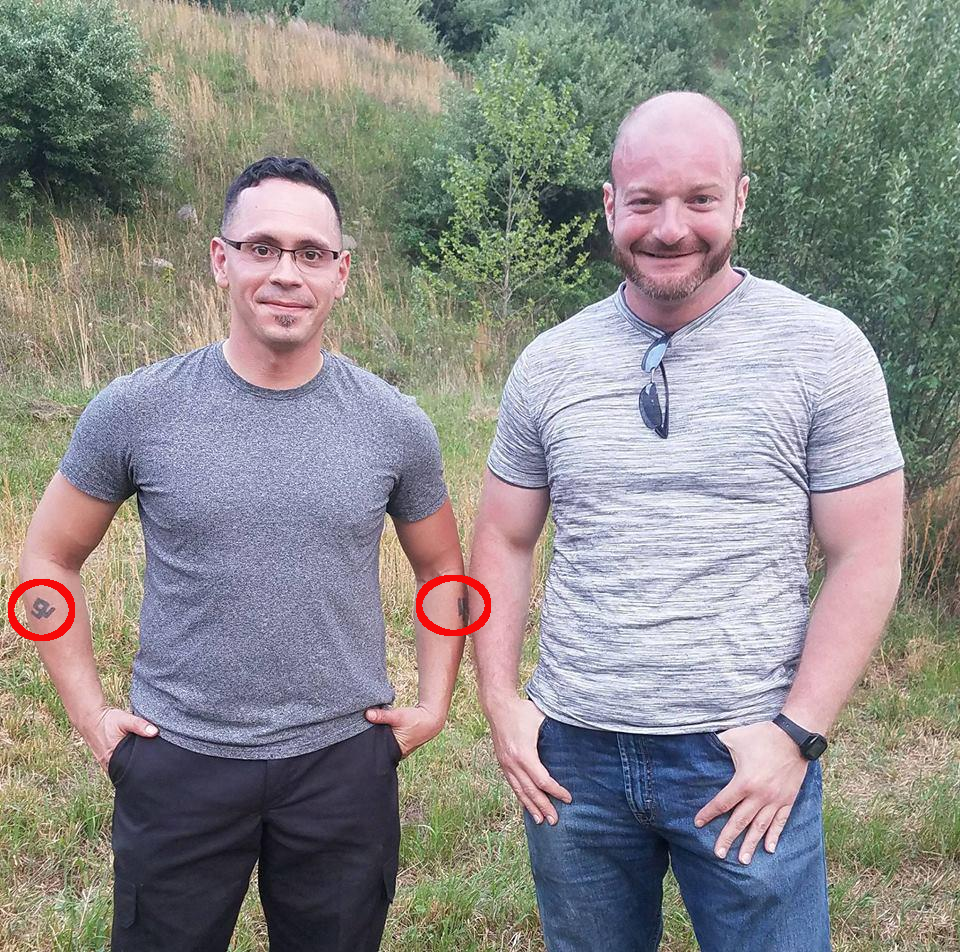 Cesar tuvo un papel importante en coordinar y comandar lo que pasó en Charlottesville el 12 de Agosto 2017, día que terminó con la muerte de Heather Heyer, una manifestante anti-racista, asesinada por uno de los manifestantes fascistas a quienes acompañaba Cesar. Según Matt Parrot, uno de los líderes de TWP, "Cesar Hess, un veterano que es uno de nuestros Coordinadores Regionales, trabajaba con The League of the South, National Socialist Movement, y otros grupos de Nationalist Front para dos líneas defensivas de escudos." Se puede ver a Cesar en varios videos y fotos del día, donde él está apuntando y dirigiendo a esas líneas de escudos. Otro fascista de North Carolina, Christopher Pack, participaba en una de esas líneas. La demanda legal que resultó de la violencia fascista en Charlottesville nombró a Cesar, bajo el seudónimo "Cesar Hess."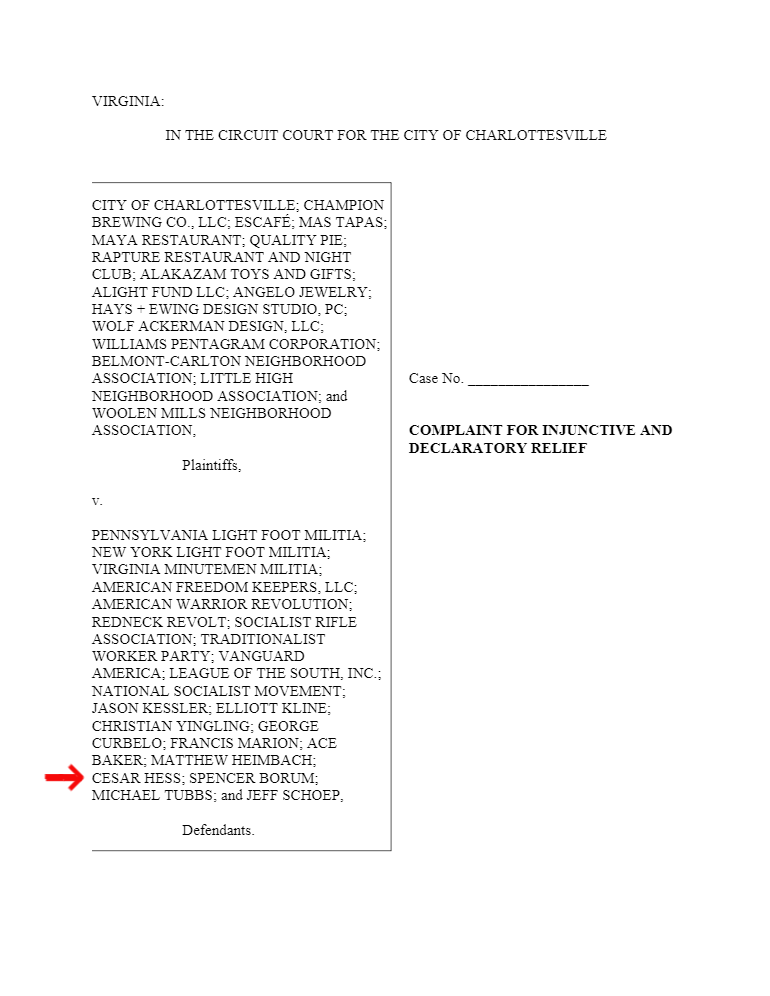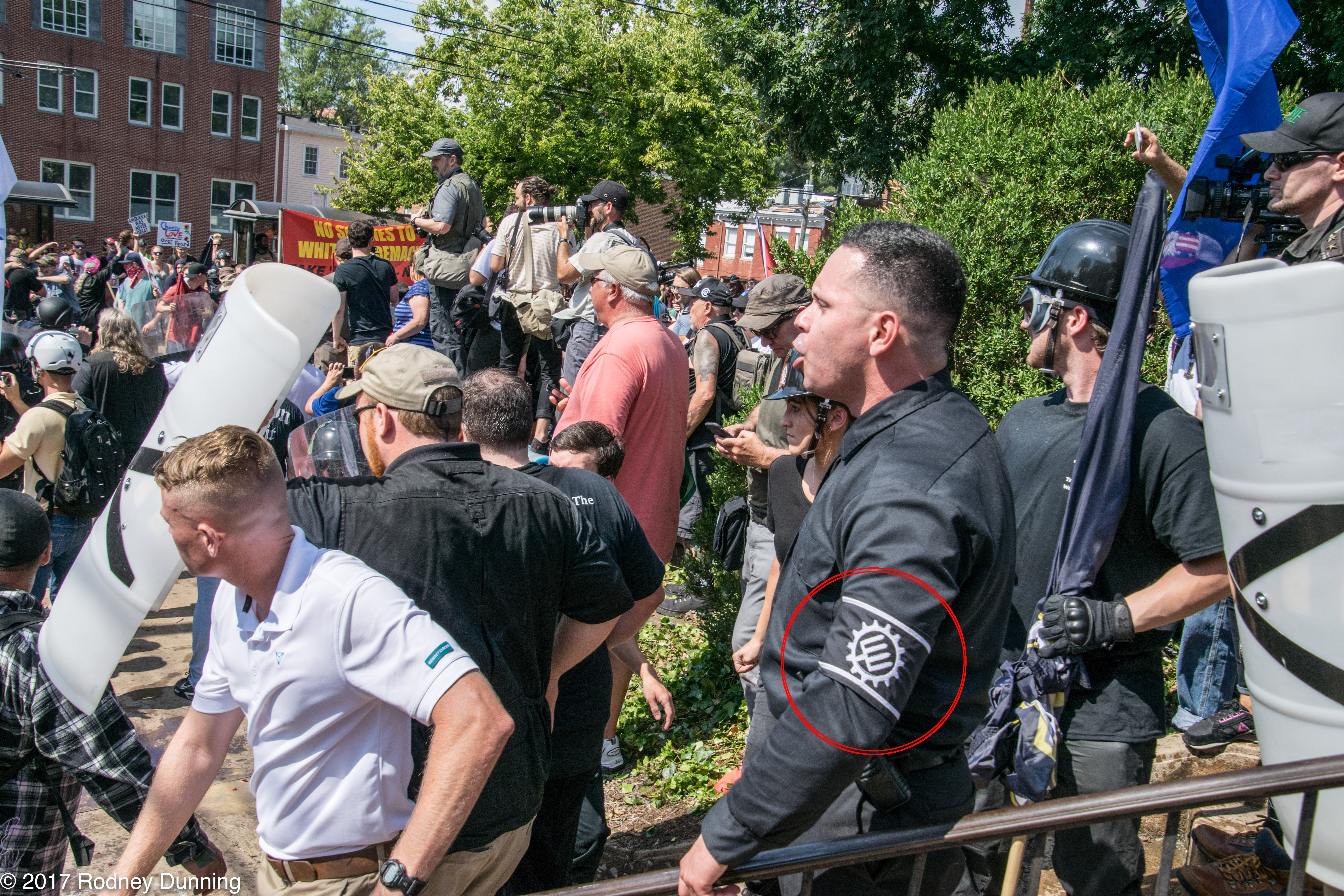 Él se mudó de Colorado Springs a North Carolina, y desde entonces vivió en West Asheville hasta que se mudó a South Asheville con su novia Carrie Lynn Pierce, más sus dos hijos de otra relacíon. Actualmente, trabaja para Champion Systems Inc., instalando y arreglando sistemas audio-visuales y otros sistemas eléctricos en nuestra área. A través de su trabajo, Cesar ha logrado infiltrar la comunidad local de la clase obrera en sitios de construcción y específicamente enfoca en la comunidad latina.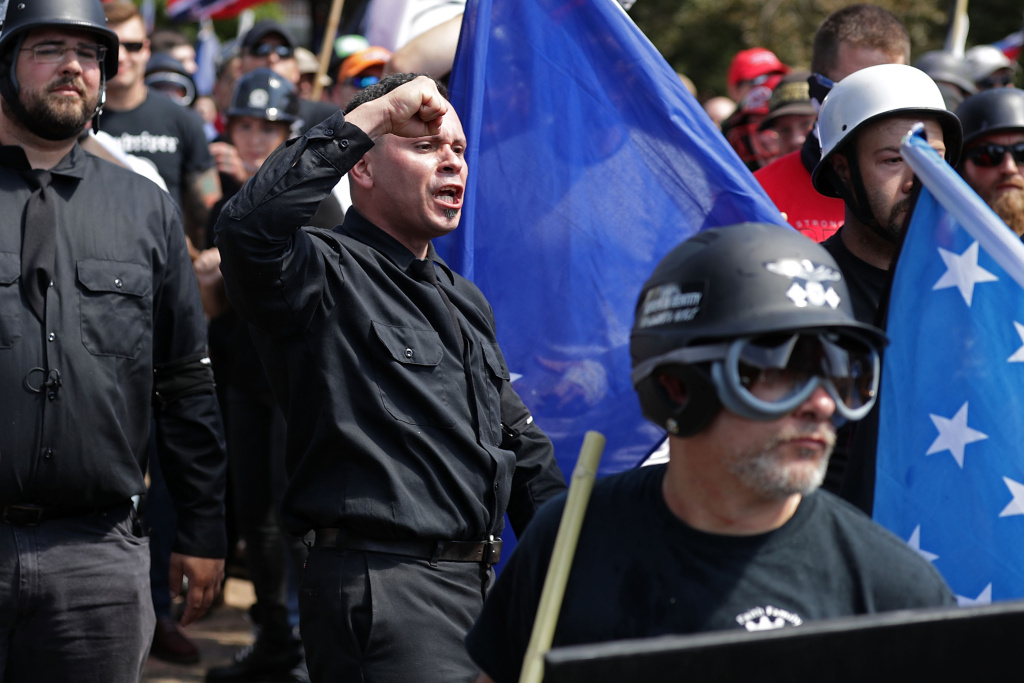 Cesar es muy fanático de los podcasts y estuvo muy feliz de ser invitado al programa "The Right Voice Podcast," episodio 98, el 21 de Marzo, 2018. Aparece en minuto 32 del episodio. En el episodio, Cesar habla de haber leído Mein Kampf por Adolf Hitler en la secundaria, y describe como, a los 12-13 años de edad, su familia mudó de Venezuela a Nueva York. Cesar describe esta mudanza como su "última pastilla roja," diciendo que fue la primera vez que él había visto "tantos negros" y que "jamás en mi vida había visto tantos judíos." En las siguientes dos horas, Cesar habla muchas porquerías asquerosas, entre alentando los asesinatos de inmigrantes negros a hablando de quemar sinagogas, describiendo a los Mexicanos como violadores, y describe con orgullo como engaña a obrero inmigrantes en hacer el saludo Nazi (Sieg Heil). Es difícil escuchar ese episodio. El presentador y Cesar poco a poco se emborrachan, perdiendo sus inhibiciones y auto-respeto. La conversación es tan estúpida como te imaginarías, pero al final puedes entender que Cesar tiene una ideologia violenta y peligrosa.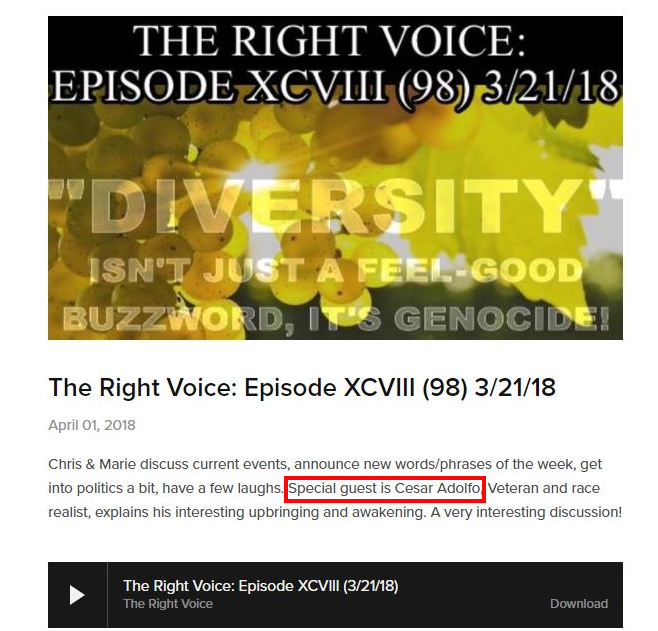 Cesar es un Nazi particularmente asqueroso. Sabe hablar en formas distintas, dependiendo de con quién habla. Por ejemplo, él a mencionado que enfatiza sus orígenes latinos para manipular a gente de color a hacer cosas que nunca harían en circunstancias normales. Con un acento Venezolano y su piel moreno, no es solamente confuso por qué él difunde ideas de la supremacía blanca, pero más encima se confunde por qué lo permiten en espacios de la supremacía blanca–pero no es completamente único, hemos visto personas de color colaborando con neo-Nazis antes. Parece que Cesar se ha metido en esos espacios como una "excepción de la regla." No tiene importancia que tan confusa, hipócrita, o estúpida aparece la ideología de Cesar. Lo que sí tiene importancia es que el racismo es una idea. Se puede crear las ideas de la nada y perpetuar y compartirlas. En ese sentido, Cesar no es una excepción.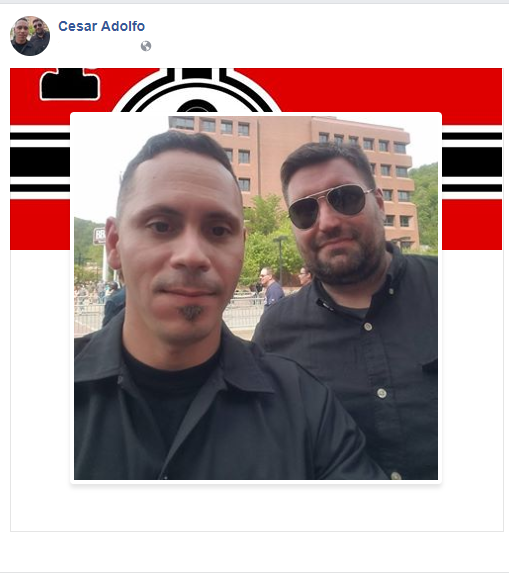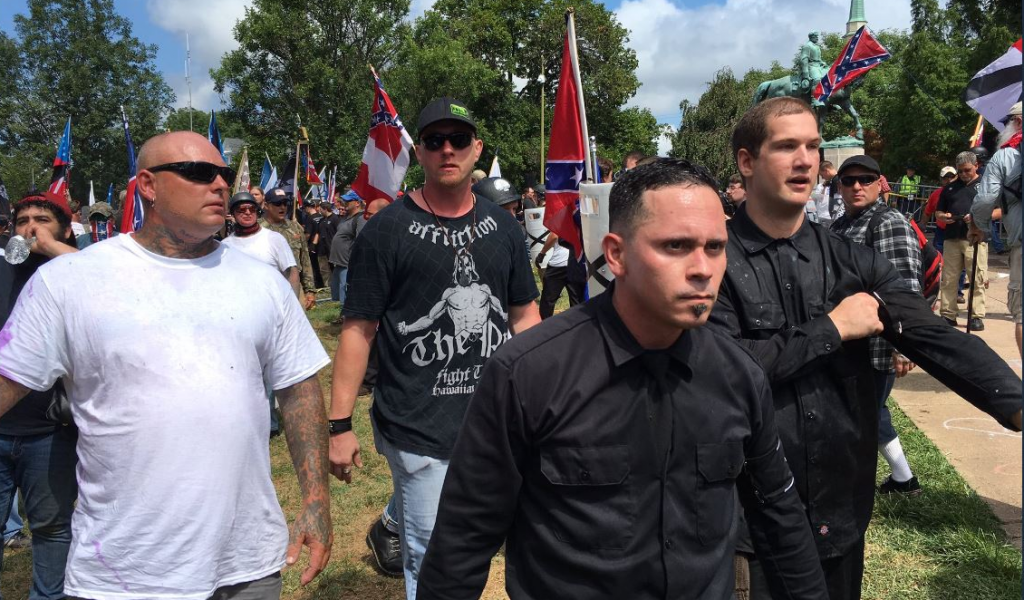 No dejemos a Cesar ni una excusa. Hablemonos para asegurar que sepamos bien quién es Cesar de verdad, y lo que apoya y cree. Esta informacíon es pública. La compilamos y compartimos para que puedas informar a personas que conoces. Haz con ella lo que crees es necesario. Ni en nuestras comunidades, ni en nuestros sitios de trabajo, ni en nuestras casas–¡No Pasarán!