The CHUD of Cheraw, Pt. 2:

Recently, we reported on the "John Wesley SC" member of American Identity Movement (AmIM)- which is a recent, stale rebranding of the violent, SPLC-designated hate group Identity Evropa (IE). Utilizing the trove of Discord chat logs released to the public by the journalists at Unicorn Riot, we provided the details of our findings proving "JohnWesley" is in fact Joshua Keith Williams of Cheraw, South Carolina.
Today we bring you the other half of the disgustingly, and sadly, bigoted William's household. Meet Terry Nicole Ritz Williams of Cheraw, South Carolina. Terry is the longtime wife and partner of Joshua Keith Williams, but has her own separate levels of involvement and promulgation of white supremacy, racism, and ethno-nationalism that needs it's own addressing.

Terry Nicole Ritz Williams
DOB: 3/9/1991
Physical Description: About 5'4″, average/thick build, long blonde hair naturally straight but often curled, and blue eyes.
Address: 6070 Highway 52 North, Cheraw, South Carolina 29520
Phone: 843-623-5088
Profession: Nursing, Family Nurse Practitioner
Occupation: Nurse, at Embrace Hospice
embracehospice.org/contact
843-479-1110
116 N. Liberty Street, Bennettsville, SC 29512
Usernames: Discord: MaryJuneVoss-SC, Twitter: @terrynicoleritz, Youtube: Mary June Voss, Facebook: terry.n.ritz
Spouse: Joshua Keith Williams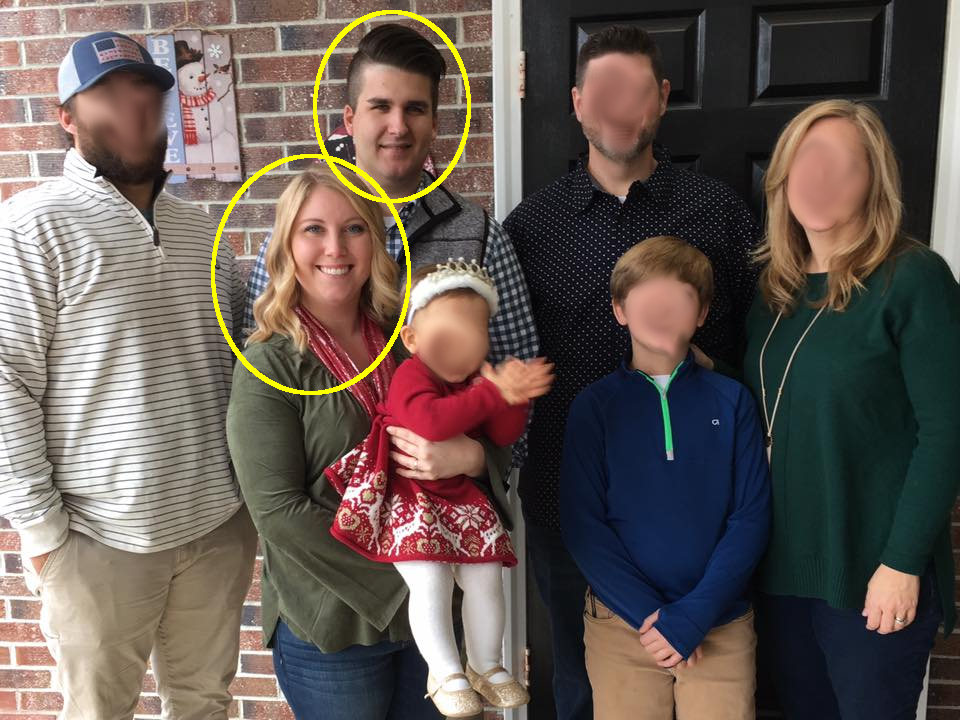 Terry Williams posts in the leaked discord server under the alias "MaryJuneVoss-SC", and while she only posts 18 messages she sure tells a lot about herself. Her very first message proclaims her gratitude for entering into the organization- which is best known for it's key organizing and participation in the violent white supremacist rally in Charlottesville, VA back in 2017. Before ending the message there, "MaryJuneVoss" blabs, "I am @John Wesley-SC wife". A simple stroll through family photos acquired in our intel gathering on Joshua Williams readily reveal Terry Ritz Williams as the racist mouth behind the keyboard of "MaryJuneVoss-SC".
Some of Terry William's other messages that stick out rather sorely are her racist rants. Like we see all too often, the narrative is non-nonsensical and the vitriolic, buffoonish racism is all we're left with.

Later on, Terry Williams can be seen sharing a petition pleading the US government to address the widely propagated myth of "white genocide" in reference to debunked myths of Afrikaner farmers being murdered that somehow make the wild mental leap of equating land redistribution with race war. This is one of the most popularized examples of dangerous misinformation that spurs on the impressionable minds of often young, disaffected white men who we then see go on to commit mass murders believing these lies.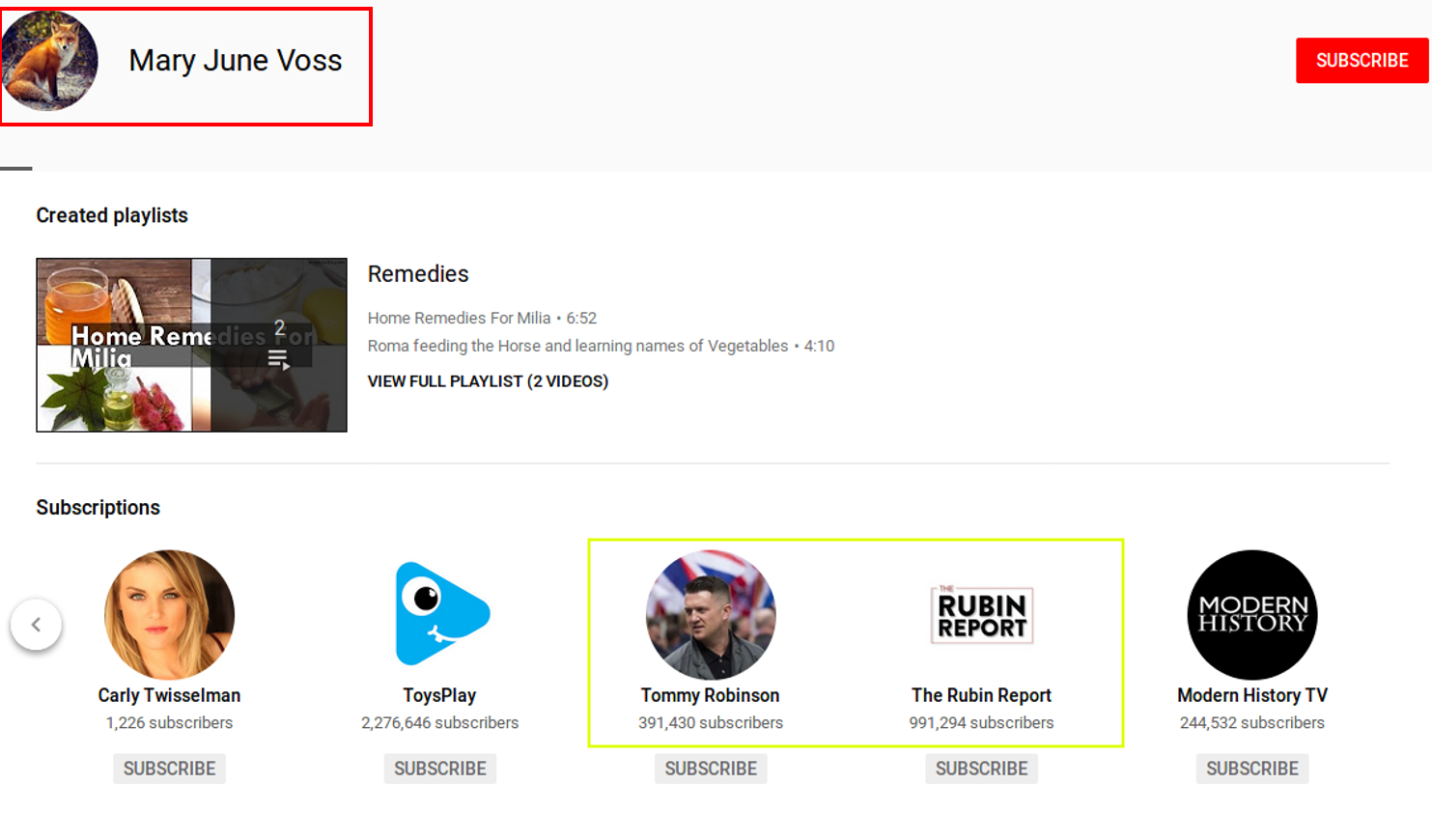 Terry Ritz Williams follows the lead of her hyper-active yet underachieving fascist husband Joshua Keith Williams with how she goes about furthering her involvement in white supremacist circles. First, it didn't take long to find her youtube channel under the same moniker of "Mary June Voss" riddled with the likes of anti-feminist clunker David Rubin and violent racist leader of the Nazi-magnet English Defence League, Tommy Robinson.
Terry goes further with her close involvement with the Sandhills Kindred of the Asatru Folk Assembly (AFA), headed up by the Hester family just over the border in North Carolina. AFA sets itself aside from non-racist pagan churches by claiming these gods belong solely to white European descendants. Many Asatru churches have denied the validity of AFA and other racially charged groups by banding together under the name "Heathens United Against Racism" (HUAR) and The Asatru Community (TAC). Together over 100 groups have signed "Declaration 127" denouncing any heathen churches that promote hatred and bigotry, such as AFA.
Terry confirms her job and profession on social media, sharing posts that literal advertisements for the work she does for Embrace Hospice serving the larger Bennettsville and Cheraw areas of South Carolina. Social media also works to confirm her birthday, which is easily verifiable via voter records.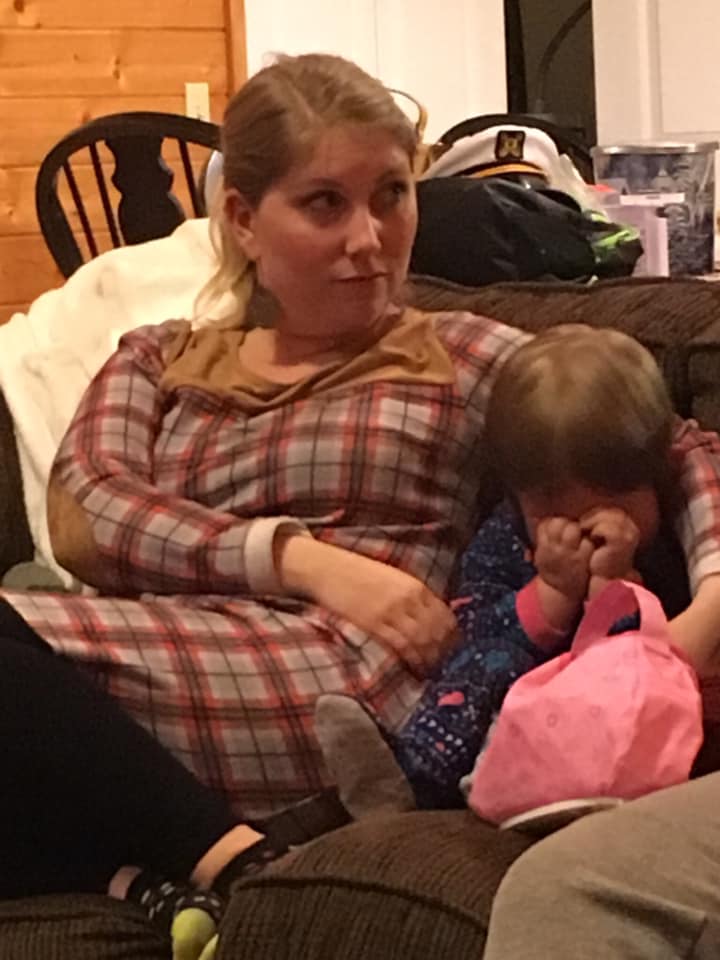 We refuse to cede space to any bigoted, white nationalist fucks like Terry and Josh Williams. We will continue to air out their personal details with the intention of creating community self-awareness that can better stand up to the hate CHUDs like these seek to spread.
If you have any tips/information you'd like to share with us, reach out via email at ashevilleantiracism@riseup.net. And remember, don't give them an inch.